重要日期

会议日期

2021年5月27-29日

截稿日期

延期至 2021年4月20日

录用通知

投稿后20-40天

论文出版

收到最终稿后15-20天
联系我们

手机: 0086-18101720867

座机:021-51098086

微信:18101720867
ICPHMS2021演讲嘉宾信息如下: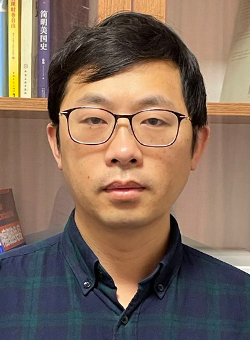 Dr. Xi Chen, Associate Professor
College of Pharmaceutical Engineering of Traditional Chinese Medicine, Tianjin University of Traditional Chinese Medicine, Tianjin, China
Biography: Dr. Xi Chen received his Ph.D. degree in fermentation engineering from Tianjin university of science and technology, Tianjin, China and finished the research of Ph.D. project in Nankai university, China. He is currently an Associate Professor in the College of Pharmaceutical Engineering of Traditional Chinese Medicine, Tianjin University of Traditional Chinese Medicine. He has published many academic papers with SCI-indexed (the total Impact Factor is over 35). He is also a guest reviewer in the Journal of International Immunopharmacology. His major research areas include the immunopharmacology of traditional Chinese medicine, drug screening, tumor & allergic immune response and clinical transformation of basic immunology.
Topic: Astragaloside III Enhance the Tumor Response of NK Cells by Elevating NKG2D and IFN-γ
Abstract: Natural killer (NK) cells play an irreplaceable role in the development of colon cancer, in which antitumor function of NK cells was impaired. Astragaloside III is a natural compound from Astragalus that has been shown to have immunomodulatory effects in various systems. However, few studies have evaluated the antitumor effects of Astragaloside III through stimulating systemic immunity and regulating NK cells. In this study, flow cytometry, immunohistochemical analysis, and immunofunctional assays were performed to elucidate the functions of Astragaloside III in restoring antitumor function of NK cells. We demonstrated that Astragaloside III significantly elevated the expression of natural killer group 2D (NKG2D), Fas, and interferon-γ (IFN-γ) production in NK cells, leading to increased tumor-killing ability. Experiments in cell co-culture assays and CT26-bearing mice model further confirmed that Astragaloside III could effectively impede tumor growth by increasing infiltration of NK cells into tumor and upregulating the antitumor response of NK cells. We further revealed that Astragaloside III increased IFN-γ secretion of NK cells by enhancing the expression of transcription factor T-bet. In conclusion, the effective anti-tumor function of Astragaloside III was achieved through up-regulation of the immune response of NK cells and elevation of NKG2D, Fas, and IFN-γ production.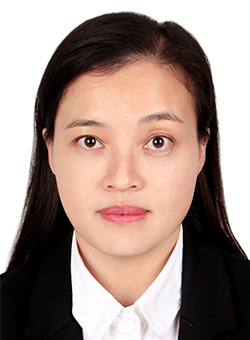 Dr. Fang Hu, Associate Professor
College of Information Engineering, Hubei University of Chinese Medicine, Wuhan, China
Biography: Dr. Fang Hu received the Ph.D. degree in Complex Network from School of Computer, Central China Normal University, Wuhan, China. Dr. Hu worked at the University of West Florida as a postdoctoral researcher in the department of Mathematics and Statistics. She is currently an Associate Professor with the College of Information Engineering, Hubei University of Chinese Medicine, Wuhan, China. She has published over 30 papers in SCI, EI journals, etc. She is the guest editor or reviewer for SCI journals. Her main research interests include complex networks, machine learning, optimization algorithms, and data modeling in various research fields.
Topic: On Herb Compatibility Rule of Insomnia Based on Machine Learning Approaches
Abstract: The herb compatibility rule of insomnia is studied using some machine learning approaches. The insomnia data set with 807 samples is extracted from the real-world Electronic Medical Records (EMRs). After cleaning and selecting the theme data referring to the prescriptions and their herbs, the herb network analysis model is constructed using complex network. Each herb node in network is trained to obtain the herb embeddings using the Skip-Gram model. After acquiring the digital vocabulary of herbs, the similarity among any two herb embeddings is calculated, and these herb embeddings are divided into seven communities using the Spectral Clustering (SC) algorithm. The experimental results shed light on that the methodologies can objectively and effectively discover the relationships among herbs and reveal the herb compatibility for clinical treatment research of insomnia.