The information about the Keynote Speakers of ICPHMS2016 is as follows, which will be updated regularly.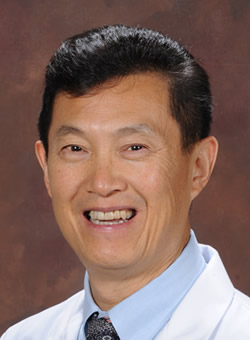 Stephen Hsu, Professor
Department of Oral Biology, Department of Oral Health & Diagnostic Sciences, Dental College of Georgia, Augusta University (Formerly the Medical College of Georgia), USA
Biography: Dr. Stephen Hsu earned a bachelor's degree in biochemistry from Wuhan University, a Master of Arts degree in molecular biology from Montclair State University and a Ph.D. in cell biology and anatomy from the University of Cincinnati, College of Medicine. He completed a postdoctoral fellowship at Memorial Sloan-Kettering Cancer Center in New York City. Dr. Hsu joined the Augusta University, formerly the Medical College of Georgia, in 1999 and is currently a tenured professor. He is a world-renowned expert in green tea polyphenol research and inventor of green tea technology-derived products and medications, which treat dry mouth, dandruff, hair loss, cold sores, and viral infections with natural ingredients. Dr. Hsu received the Ruth L. Kirstein Research Service Award from the National Cancer Institute. He was awarded a number of patents on novel technologies targeting autoimmune diseases, herpes simplex virus, virus-induced infections, and salivary dysfunction (xerostomia or dry mouth). Dr. Hsu has been selected as a TED Talk speaker in 2014. He received the International Association for Dental Research (IADR)/GSK Innovation in Oral Care Award in 2011. In 2015, he received Georgia Bio Innovation Award for his unique inventions. Also in 2015, Dr. Hsu received Oral Discoveries & Inventions Award from Georgia Dental Association. Dr. Hsu is also a recipient of two overseas talent award (Wuhan 3551, and Hubei Chu-Tian Scholar) from China.
Topic: Novel Approaches for Prevention of Viral Outbreaks
Abstract: Scientific evidence indicates that current countermeasures against viruses, especially nonenveloped viruses such as enteroviruses, are often inadequate. Alcohol-based hand sanitizer is popular, but is ineffective against nonenveloped viruses. On the other hand, effective virucidal products are often associated with toxicity therefore not suitable for human application. In recent years, plant-derived phytochemicals have been suggested to exert antiviral properties against nonenveloped viruses. However, effective virucidal product using phytochemicals has not been developed. This presentation discusses the global research effort on the antiviral properties of epigallocatechin-3-gallate (EGCG) and its derivatives; the use of lipophilic EGCG to treat herpes virus infection; and the new development of technology for a novel alcohol-based instant hand sanitizer containing lipophilic EGCG. For the first time, the results from standard TCID50 and neutralization assays are presented, which demonstrate that the new sanitizer formulations irreversibly reduced TCID50 by a factor of 6 (log10), 100 times more than the mandatory reduction of viral infectivity (>4 log10), according to international standard [EN 14476-2013]. In conclusion, certain lipophilic EGCG are effective virucidal agents that can be included in various nontoxic products as novel disinfectant and antiseptic approaches to improve public health.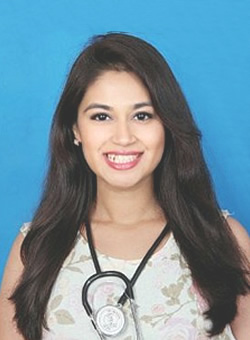 K. Sharma
Sir Run Run Shaw Hospital, Zhejiang University, China
Biography: Currently an aspiring physician, based at Sir Run Run Shaw, Zhejiang University Hospitals, K. Sharma (M.B.B.S) was previously a Biomedical Scientist with a Bachelor's degree in Biomedical Sciences and a Masters in Molecular Medicine. Sharma completed her scientific education and training as an Honours graduate of Durham University, Sheffield University and Sheffield Hallam University in the United Kingdom (U.K.). Her specialist fields include Molecular Medicine, Surgery, Microbiology and Pathology where Sharma gained over 10 years' worth of experience at prestigious hospitals in the United Kingdom including Durham, Sheffield and London University Hospitals, as well at the Prince of Wales Hospital in Hong Kong. Sharma has collaborated with surgeons to publish breakthrough research material in surgery where her personal interests in surgery have also expanded in Molecular Genetics, Oncology, Plastics and Burns Surgery, Neurosurgery and Orthopedic Surgery. Her previous works includes extensive research in Oncology regarding "Uveal Melanomas in Caucasian Populations of the United Kingdom"; The role of "Matrix Metalloproteinases in the metastatic cancers", and Bleeding Disorders – "Heritable Thrombophilia and coagulation disorders and diagnostic work-up in a "cost-effective" setting". Her most recent publications include "Injuries following a serious hydrofluoric acid leak: First aid and lessons"; "Clinical evaluation of intracardiac electrocardiogram to guide the tip positioning of peripherally inserted central catheter"; and "Spontaneous acalculous gallbladder perforation in an old patient with extensive burns" – Article in Press. Her independent pending publication in Neurosurgery includes "Cutting Edge: Recent Advancements and Shortcomings in Neural Growth and Regeneration".
As well as her extensive clinical; laboratory and research experience, Sharma is also proficient specialist laboratory and research techniques including Cell Culture, Hybridisation (with analysis): Fluorescent In-situ Hybridisation (FISH). Comparative Genomic Hybridisation (CGH). Proficiency in Giemsa Staining and Karyotyping analysis of patient chromosome samples. Inclusive of the management control and Risk assessment and Supervision of medical procedures over large-scale hospital departments.
Topic:
Surgery: Research in Neurosurgery
"Cutting Edge:
Recent Advancements and Shortcomings in Neural growth and Regeneration".
Abstract: Advancements in neurosurgical research have been central to understanding the underlying process of neural growth and regeneration (neurogenesis) and its application in the treatment and management of neurological pathologies. This talk draws upon recent literature to present an up-to-date picture of currently used "in vitro" and "in vivo" models for the study of novel techniques concerning the integration of neurones into existing neural circuitry. Breakthrough studies in Axonal Regeneration; The Application of Growth Factors; Stem cell grafting and proliferation; Synthetic materials technology; are a few examples of the key areas which have gained extensive interest to ensure successful application of neurogenesis in various neurological pathologies in a clinical setting.
In Chinese >>